The Digital Economy Bill focuses on the requirement to prevent access of those under 18 to adult websites that are U.K. facing.
The British Board of Film Classification (BBFC) is proposed as the U.K.'s age verification regulator with wide reaching powers to censor those sites that do not use either credit card or accepted age-verification methodology to restrict children from accessing adult content.
The BBFC is likely to be given the responsibility to both classify a commercial website that's publishing pornographic material and block it if it doesn't comply with child restrictive measures by using credit card or adopting age-verification standards. This includes all commercial websites globally that publish pornographic material and their Twitter feeds if determined as noncompliant.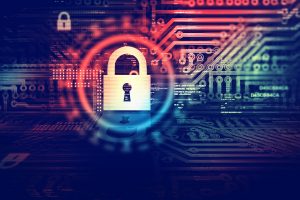 Furthermore, Part 3 of the Digital Economy Bill also includes those sites that provide free content that lead to traffic generation with the purpose of generating commercial revenue. Those sites that have developed "Freemium" business models will have to ensure users accessing content snippets or free videos also abide by the requirements of the bill.
Enforceable penalties to the website owner may be as high as £250,000 or five percent of turnover, whichever is greater.
Part 3, Section 22 of the bill details the definitions and obligations of both Ancillary Service Providers and Payment Service Providers (PSPs):
" 'Ancillary Service Providers' could include online advertisers, affiliate networks and hosting providers. Also anyone in the course of their business who appears to the age-verification regulator to be enabling or facilitating the commercial distribution of pornographic material."
The term 'Ancillary Service Providers' could therefore include Twitter and other platforms where an account is used to promote a pornographic; a block could be applied to both the website and the account if the BBFC has sanctioned that the website is noncompliant.
The regulator may further issue notices to both ancillary service providers and payment services providers about noncompliant websites. If they chose to, the regulator could not only notify the PSP about noncompliant websites but potentially apply their enforcement powers on the PSP directly as the language defines the scope as "principally in relation to persons who" make pornography commercially available "to a large number of persons, or a large number of persons under the age of 18," and "generate a large amount of turnover by doing so."
Therefore, for those PSP's and wallets managing non credit card payments from noncompliant merchants there is significant exposure if the regulator takes a more zealous enforcement of the bill.
Sites that maybe blocked that do not have credit card or age verification in place:
Major sites with U.S. type legal content
Websites with BBFC compliant content
First 1,000 websites determined by the BBFC to have the largest market share
Twitter feed for a website deemed as noncompliant by BBFC DNS locating website
Aristotle's Integrity division is the world's leading provider of age-verification solutions. Our team has a deep understanding of the impact of international legislation on age-sensitive markets including iGaming, entertainment, tobacco and adult content.
If you're a payments processor or international merchant looking to address child protection, we'd be happy to talk to you about the impact of introducing age verification as a result of the Digital Economy Bill.
Ian Green
Vice President                                                                                                             ian.green@aristotle.com