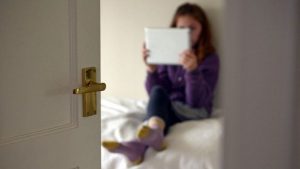 A public consultation over plans to implement age checks on pornography websites has been launched by the UK government.
The proposals follow a Conservative Party manifesto commitment that "all sites containing pornographic material" must check that users are over 18.
Internet providers, charities, academics and others will be asked to contribute to the consultation.
Ofcom's guidance on age checks for online video content suggest a range of options – from confirmation of credit card ownership to cross-checking a user's details with information on the electoral register.
"Age checking is nothing new," said Ben Jordan from Aristotle, which provides such services. "The online gambling industry has been doing this for years and it's been very effective."